A Patch of Paradise: Wildlife Safari in India
You are about to read the most interesting travel trend coming up as we at "Shakthi Tours & Travels" gear up to send our awesome nature loving clients to dive into the Wilderness of 'The Indian Jungle' backdropped by the most diverse species of Flora and Fauna with a silent hope of luck being by their side to witness India's most famous & endagered predator- "The Bengal Tiger"!!! Crispy days and Balmy nights amidst the purest form of nature invites you to dive into the lap of Luxury…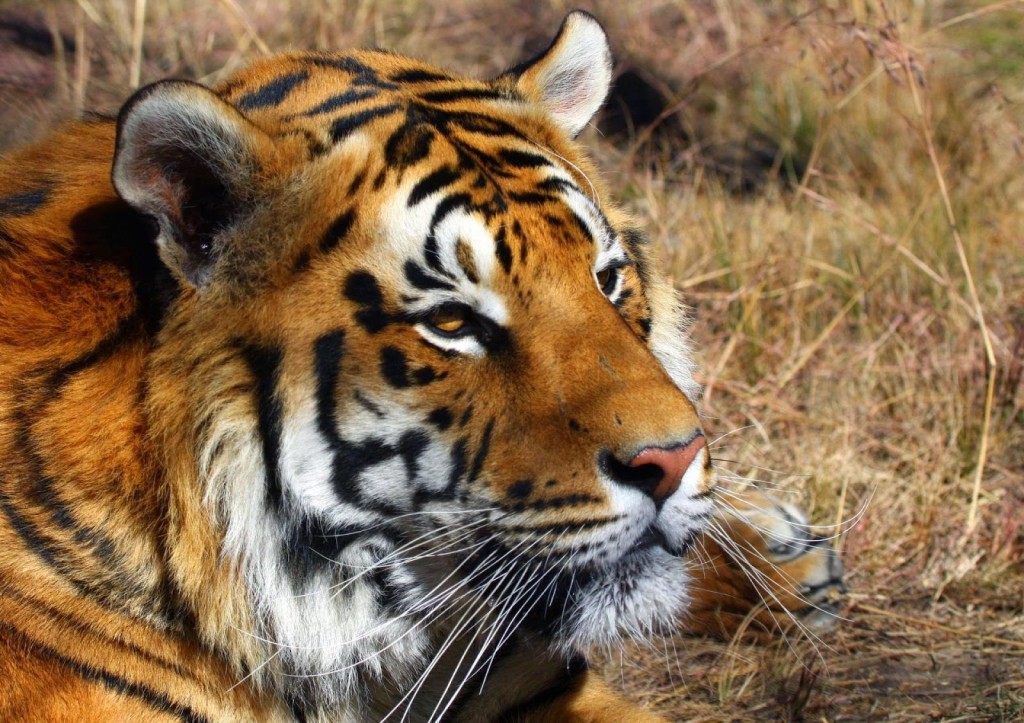 Sitting over a cup of Coffee, they are thrilled over my narration of their forthcoming Holiday plan that I feel their pulse and excitement rise, provoking an enthusiasm level in me to create a Holiday they would remember forever!! Hence, I emphasise the key to planning a trip in the National park is choosing the best Safaris and the right kind of Camp which suits their style, interests and definitely Budgets but my suggestion here is – 'Do not compromise on the Luxury factor' as being pampered in the Jungle Lodges gives you a different high of life and a calmness which you can never experience elsewhere, not forgetting the high level of security and safety factor involved…
Among the brands we stick by, the "Taj Safari" is our preferred choice as it takes pride in housing four of the most Luxury lodges in MADHYA PRADESH at Kanha, Pench, Bandhavgarh, Panna with every location offering a unique experience in the accommodation style and the nature of animals that can be witnessed during the Safaris…
Lets Decode these beautiful Lodges and check what suits each type of Traveller!!!
TAJ SAFARIS
Mahua Kothi- Bandhavgarh National Park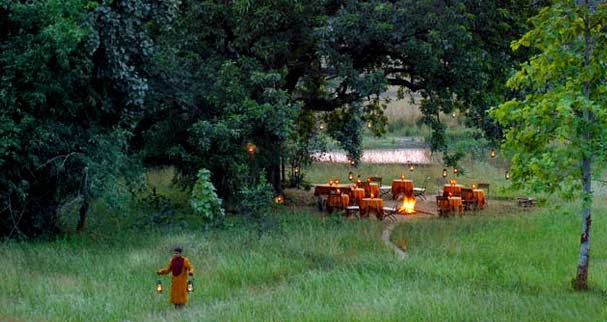 Housing the highest dense Tiger population, Bandhavgarh is a jackpot location for the Cat species lovers with this beautiful resort sprawling amidst 40 acres of land with 12 Luxury suites to choose from and a host of activities like Yoga /games to keep the guests busy apart from the lovely twice a day ritual of Safari drives on an 4×4 (happens in all the lodges)
The Park is also home to a large variety of mammals: leopard, chital (spotted deer), Sambar deer, nilgai, wild boar, chinkara, sloth bear, rhesus macaque, grey langur, jungle cat, hyena, porcupine, jackal, fox, and wild dog.
Banjaar Tola- Kanha National Park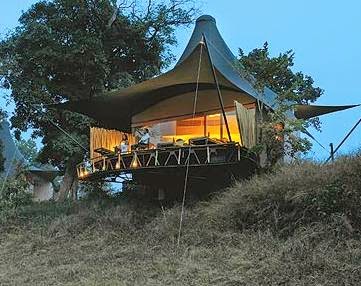 The most famous among the Taj Safari Lodges, the Banjaar tola is situated along the banks of river. Banjaar with 2 elegant camps of 9 suites each in Comptemporary style of light weighted tents with private sit outs by the river which can be very intimate for couples in love…
Kanha is world renowned for its Tiger safaris  and houses approximately 22 animal species are regularly spotted, including the more unique species such as the three-striped palm squirrel, common
langur, jackal, wild pig and black buck. Striped hyena, leopard, mouse deer and porcupine also reside here.

Pashan Garh- Panha National Park
With subtle references of the erotic stonework of Khajuraho, This lodge of Taj claims to be among the sexy and sleek ones to visit with 12 luxury stone lodges dominating the 190 acre property, guests can expect some exciting interiors drawing inspiration from the local village houses of Panna with a strong crocodile motif present in the main areas of the resort..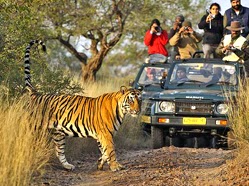 Situated just 31 km from the world famous temples at Khajuraho, Panna National Park is located along the banks of the Ken River. Apart from being home to the majestic tiger, guests may also see leopard, wolf, hyena, jackal and sloth bear. The reserve is also well known for sightings of nilgai, sambar, chital, wild boar and Indian crocodile.
Bhagvan- Pench National park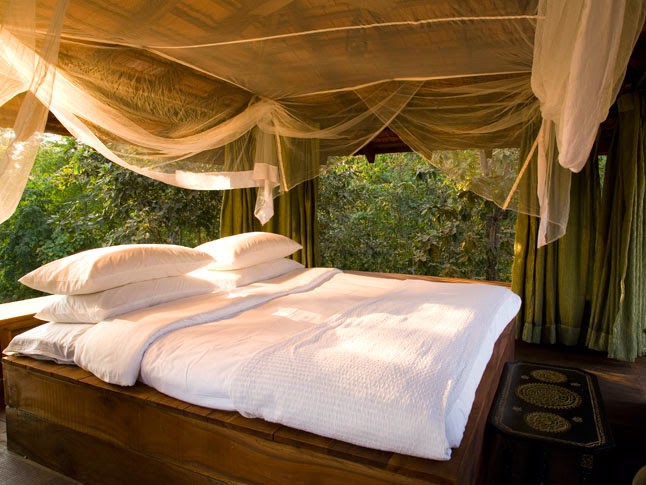 Even though one of the lesser known National park, Bhagvan is one of the most beautiful lodge one can visit to get a real feel of luxury beyond boundaries… My reason for voting it among favorites is that all the12 suites have machaans (outdoor sitouts/ beds)- which can be used as an amazing sit out or sleep out right in the open with the musquito nets to guard you and hookah pipes to keep you engrossed as you look up to the stars at night. Romance is at its peak with beautiful pale blue and cream colours domination the interiors, setting the mood for love naturally.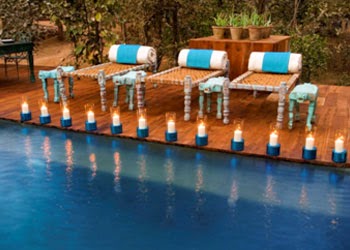 The breakfast and lunch areas are inviting as it is set up alongside a deck by the swimming pool which is a Tiger passing route with guests getting lucky at times and the evening can be enjoyed below the Banyan tree with cocktails and dinner.
A typical Central Indian teak jungle, Pench supports a rich variety of wildlife, including the tiger, leopard, wild dog, gaur, sambar, chital and brilliant birdlife.

Food in the Jungle Lodges:
As much concern this maybe to everyone, you might be suprised with the variety and personalisation that can be offered in the Luxury lodges. Your tastebuds will be in for a treat as you can relish various Indian specialities along with International cuisines cooked specially for you from World class chefs.
However the most interesting part is the locations where the food is served, making it even more exciting wanting you to look forward for each meal you could consume under the sun and stars…

Getting here:
The Taj Safaris are accessible by road from Jabalpur, Nagpur, Raipur, Khajuraho and many more places. Hence we recommend flights to any of these locations depending on the choice of the lodge.
Now that you have an idea of this little piece of Paradise so close to you, I am sure we will have the privilege of creating your memory at this location we all at Shakthi Tours & Travels love!!
Call our Destination specialist at 9884954822
www.shakthitoursandtravels.in
We also specialise in:
Wildlife Holidays in India (Kabini/ Thekkady/ Ranthambore/ Gir)
Wildlife Holidays to South Africa
Wildlife Holidays to Kenya
Wildlife Holidays to Tanzania