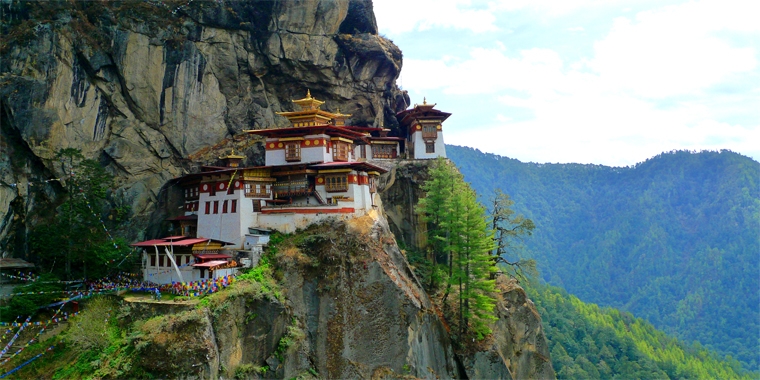 DAY 1
Arrival at Paro + Proceed to Thimpu + Explore Market
Arrival to the lovely country of Bhutan, an interesting destination for experiential travelers as you head to the capital city of Thimpu. Today, engage in a local experience strolling along the market and try out the local cuisine.



DAY 2
Activities in Thimpu
Today we head out to witness the Buddha Drena state, Takin sanctuary as we see Bhutan's national animal Takin, Visit the Bhutan post office HQ to make stamps with your own photos after which we finally conclude the day at Thimpu dzong the largest religious building in Thimpu.



DAY 3
Proceed to Paro + City tour + Farm visit
Check out and drive back to Paro, as we take you to Paro Dzong one of the finest examples of Bhutan's architecture, then the ancient watch tower station of Ta Dzong the National Museum, one of the oldest Bhutanese temples after which we end our day at a form house to interact with locals.



DAY 4
Hike the Takstang along Paro Valley
This Morning set out for a day adventure- a Highly recommended activity at Shakthi Tours and Travels during your trip to Bhutan as you hike along a steep path of Paro valley to reach Taktsang (Tiger's Temple) which is a scared temple/Monastery built to commentrate Bhutan's victory over Invaders.



DAY 5
Free to explore + Departure
Soak in the simple pleasures of the lovely country of Bhutan before you depart for your schedule flight back to India with warm memories of the Trip arrange by Shakthi Tours and Travels Best International Tour Operator from Chennai